Listen to what patients are saying about Spinal Decompression: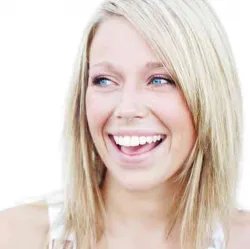 While contemplating having a 4th surgery due to lumbar back and sciatica pain, I ran across an advertisement for Spinal Decompression treatment in the local newspaper. After trying so many other types of treatments for my back pain, I was very skeptical, but decided to check the website for further information. Much to my surprise I read about a treatment to decompress the spine without surgery - which is the very thing my previous surgeries were supposed to do but without a lot of success! I felt hopeful and decided to call the 800 number for more information. At the consultation, I was able to watch a video and discuss the treatment plan in more detail. After determining via a recent MRI that I was a great candidate for this type of treatment, we began daily sessions on the Decompression equipment for the next 30 days. Little by little, my back and leg pain began to decrease to the point where I have very little pain left and have been able to increase my daily activities while decreasing pain medication. I can highly recommend Spinal Decompression treatment to anyone with low back and sciatica pain who may qualify for this program.
Marian Prato
I have a herniated disc between L5-S1. I did it at work, little over a year and a half ago now. After that it was about 2 months before I could go back to work, but after the first two weeks I couldn't sleep at night because of the pain it just kept hurting. My limitations after the injury, when I first injured it, well I was just right off work. I just couldn't do anything. I couldn't sleep at night. I couldn't work, because of your pain your body just told you to shut down and lay down and even then you couldn't sleep for the first 2-3 weeks until I got physiotherapy (traction) and that relieved pressure so I could sleep at night. But just the plain traction only helped to a degree so I could sleep at night but it still didn't stop the pain or anything during my working or even just up and during the day. My pain level was still about 5 on 0-10. It just never went away. After about a year and 3-4 months pain was at about 10 again at night. I would come home and I couldn't lift my foot 3 inches to come up the stairs. Family physicians, their suggestions are painkillers and muscle relaxers... I called a specialist. I was ready for an operation. I found out about the Spinal Decompression treatment through a co-worker who had 2 herniated discs and a bulging disc. He said that the treatment took his pain away. I have had 17 treatments and my pain level is down to a 1 or 1/2. I know it is helping, I can feel a difference, my sciatic nerve does not hurt like it did and my back is much better. The Decompression treatment is painless; you can go to sleep on the machine.
Richard Needham
My diagnosis is herniated disc and facets syndrome. I tried other treatments; several physical therapy treatments sessions, but did not see any improvement. I went through the treatment about six months ago. I am 100% better than I was before I came for treatment. I would definitely recommend the Spinal Decompression treatment to anyone who has pain like I had. It really worked. It was the only thing that worked for me. And to this day I'm pain free... pretty amazing.
Darren Purcell
I came in with very prolonged and chronic low back pain. I live a very active life and have been a National Park Ranger and Ski Patrolman. There were times when my back would just snap and I would have to crawl into the house. During the treatment there was absolutely no pain, the time on the table was relaxing actually. I have recommended the Spinal Decompression therapy to several people, and my son has gone through the treatment as well.
Chris Broadwell
I had 2 degenerative and bulging discs. I couldn't really stand up straight, and I always walked bent over in pain, I couldn't tie up my own shoes. I went through chiropractic treatments, physiotherapy treatments, epidural injections, and nothing seemed to work. Now I feel fine, a lot better than I did before. I would say about 99% better. I can bend over and tie my shoes, I can tolerate a lot of things I couldn't before. And I'm sleeping at night now! I would recommend the Spinal Decompression treatment to other people.
James Parker
My original diagnosis was spinal stenosis. Constant pain day and night, over time able to do less and less. Condition got worse. Went to chiropractors, they weren't able to do too much for me. Had physiotherapy at the hospital Physio Clinic and they tried traction, just straight traction, and that almost seemed to make it worse. So I just had to grin and bear it and got onto stronger and stronger medication. The Physician said there was absolutely nothing that could be done for spinal stenosis. I think it's about 8 to 10 years altogether. I couldn't walk more than a few feet at a time and standing was nil. I either had to move or I had to sit. And most of the time it was sitting. If I could lie down I was OK, but I couldn't walk more than about 15-20 feet at a time and that was good. Constant pain and I would say from a scale of 0 to 10 that my pain was at least a 91/2 all of the time. We (my canes) never left each other; me and the canes were one. Immediately after the treatment I'm feeling pretty good… I would say the pain, on a 0-10 scale, would be maybe a 3, which is a lot better than it was. I would really recommend anyone with a back injury to consider Spinal Decompression. It sure has done a lot for me.
John Pauls