Greetings from Dr. Bode & Staff at Bode Chiropractic: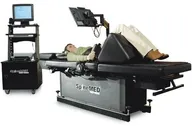 Hello and thank you for visiting our website. It is my pleasure to make available to you, the most cutting edge technology (that is F.D.A. approved) to help you correct and heal your herniated or bulging spinal discs. The technology has many names, but has been around for 25 years. Essentially, it is Non-Surgical, Drug Free Spinal Decompression.
At Bode Chiropractic we have studied non-surgical spinal decompression and the various technological advances in the industry closely before deciding on incorporating with the SpineMED decompression table. It is without a doubt, and beyond reproach, the most sophisticated, streamlined and advanced system of spinal decompression in the world today. We are thrilled and proud to offer this system as all other 'decompression' tables are now utilizing relatively antiquated technology by comparison, with belts, harnesses, ropes, and pulleys. The SpineMED table uses non of those dated and uncomfortable apparatus, but rather employs a very comfortable and direct restraint system that delivers 60% less force to the patient with better results and no discomfort at all. In fact, many people fall asleep during treatment!
"The Bode Decompression Technique" was developed by Dr. Garrett Bode to give patients an alternative to surgery. The Technique incorporates SpineMed decompression, Chiropractic Care, Physical/Massage Therapy, and Disc Restoring Nutritional support. By utilizing each of these treatments, Dr. Bode is able to customize your entire Care Plan to suit your specific Disc or Spinal Problem.
Take a look at these MRI studies done BEFORE and AFTER Decompression Treatment: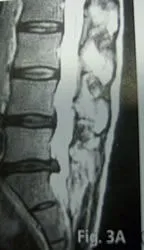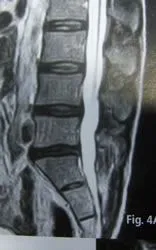 Not everyone is a candidate for this breakthrough technology but for those who are, we encourage you to be educated about the systems on the market and to feel free to contact us for honest information and an opportunity to finally be free of debilitating pain. Your life can be filled again with abundant health and mobility. Don't let yourself fall into a never ending battle with pharmaceuticals and revolving surgeries.
Yours in Health,
Dr. Garrett Bode